In line with the sustainable employee development strategy for 2023, Elan implemented the Safety Awareness Project, which actively influenced employees' attitudes toward workplace safety on all levels of the company. To achieve this, we organized a series of group workshops and individual personal coaching. Our goal was to change the attitude towards safety from passive "I MUST follow rules and take care for safety" to active "I WANT to care of my own safety and health."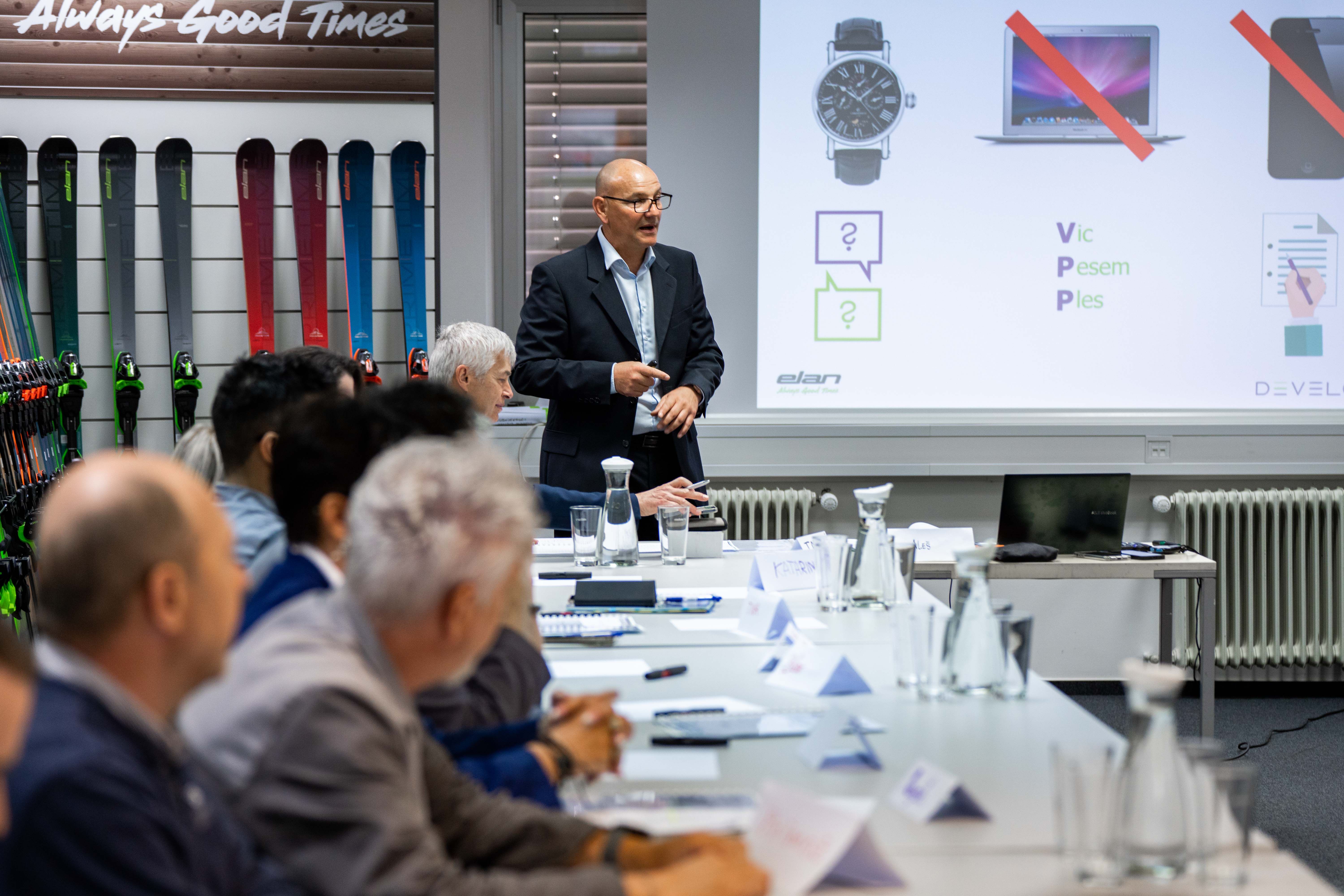 Through the project, employees acquired leadership and communication skills on the topic of safety through various workshops and also received personal mentoring sessions or on-the-job training to transfer new skills into practice. Participants were made aware of the importance of leading by example, comprehensively using personal protective equipment, recognizing, and solving safety challenges, and creating a positive environment that encourages awareness of a safe and healthy work environment. It was important to change the attitude of key employees - leaders, who with proper encouragement, execute business goals more efficiently. The new knowledge and skills were substantiated by defining key performance indicators and follow-up plans.
"Elan is all about people. If we want to create top-quality products for a healthy and active lifestyle, we must first be safe, healthy, and active ourselves. We, the Elan team, believe safety is our value, and with the Safety Awareness project, we want to emphasize, raise awareness, and give it the right meaning. We must all be aware of how important our health is and what we can do ourselves to preserve it. It is the employer's responsibility to support the efforts of employees, actively incorporate safety culture into the company's culture, and encourage the safety commitment of its employees. With the Safety Awareness project, we all together develop our attitude towards safety, our health, our beloved ones, and a culture of collaboration and care for others," says Katarina Lavrin, Director of Legal, HR, and General Corporate Affairs at Elan.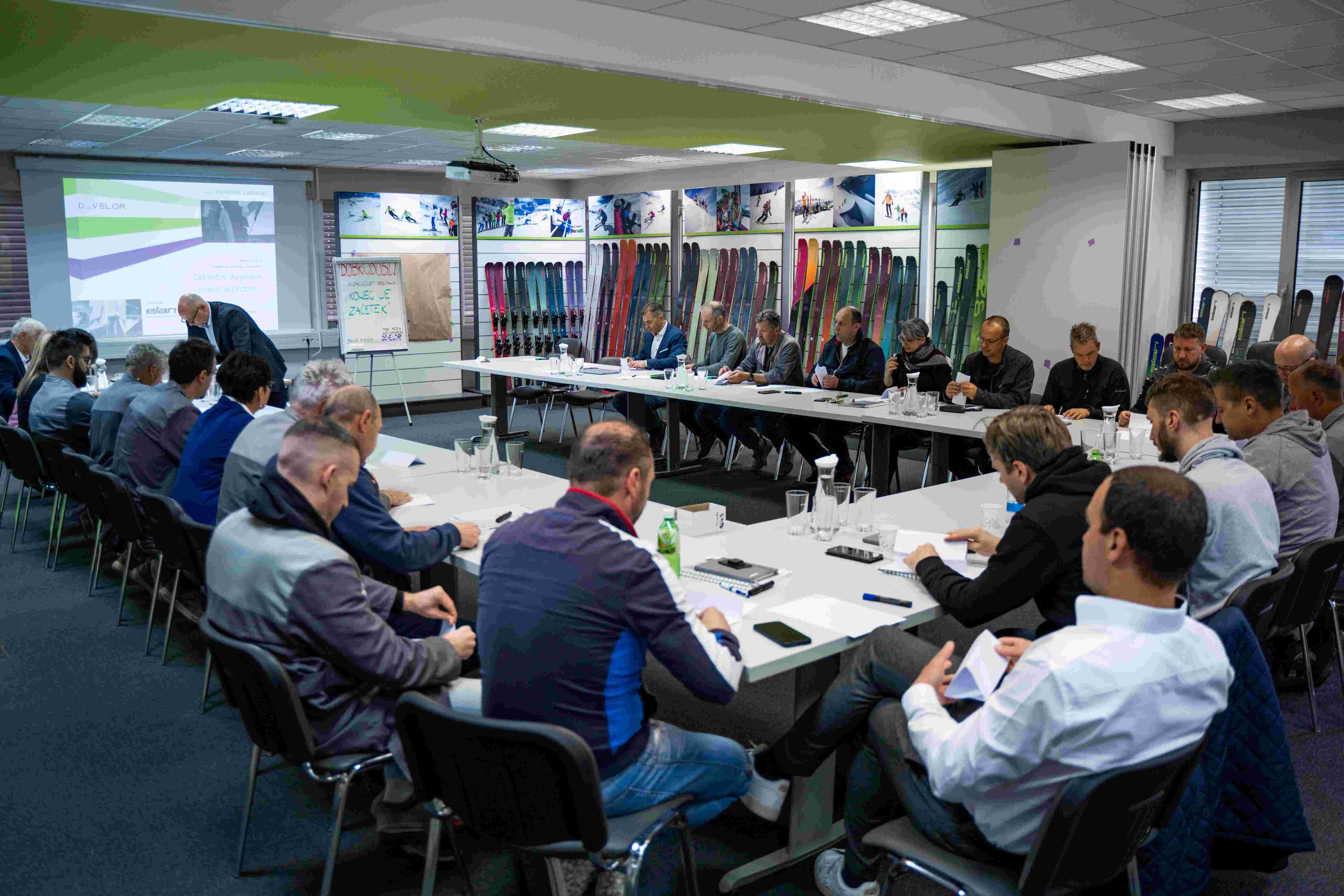 Effective development of skills required for such fundamental change and achieving the set goal of raising the safety culture level was led by the international consulting and education company Develor who have specially designed Safety Awareness program for Elan. The project included 34 participants (directors, technical directors, and heads of processes and technologies). The first part of the project was implemented over four months, and last week, at the final event, the leaders ceremoniously accepted specific commitments to change routines and lead employees with awareness by developing a positive attitude towards their own safety at work.
"I believe that the purpose and goal of the program to improve the safety culture in the company have been achieved. Through the project, participants gained a lot of knowledge on how to look at everyday tasks and situations differently and became aware of the importance of leading by example and creating a positive environment that encourages awareness of a safe and healthy work environment. I am very pleased that the knowledge and behaviors were implemented quickly and efficiently during the project itself. Changes in the routine and attitude of the managers towards safety were soon noticed among the production employees. On this occasion, I would like to thank all the participants for their cooperation and the effort and commitment they have shown. " added Nina Vidovič, Coordinator of Occupational Health and Safety, Fire Safety, Investments, and Environmental Management.