At the opening event of Slovenian Month of Design, Elan has been awarded best product design for two products - Ripstic Tour 104 skis and Elan E6 sailing yacht
Month of Design Ljubljana organised by Zavod Big is an annual festival of knowledge and creativity in design. It represents an original platform for evaluating, promoting, and identifying essential achievements in the field of design. Month of Design critically evaluates the relevant achievements of the profession and draws attention to creative design potential.
Award Design of the Year is awarded by a professional jury as a recognition of excellence to products designed with added design value and outstanding consumer experience.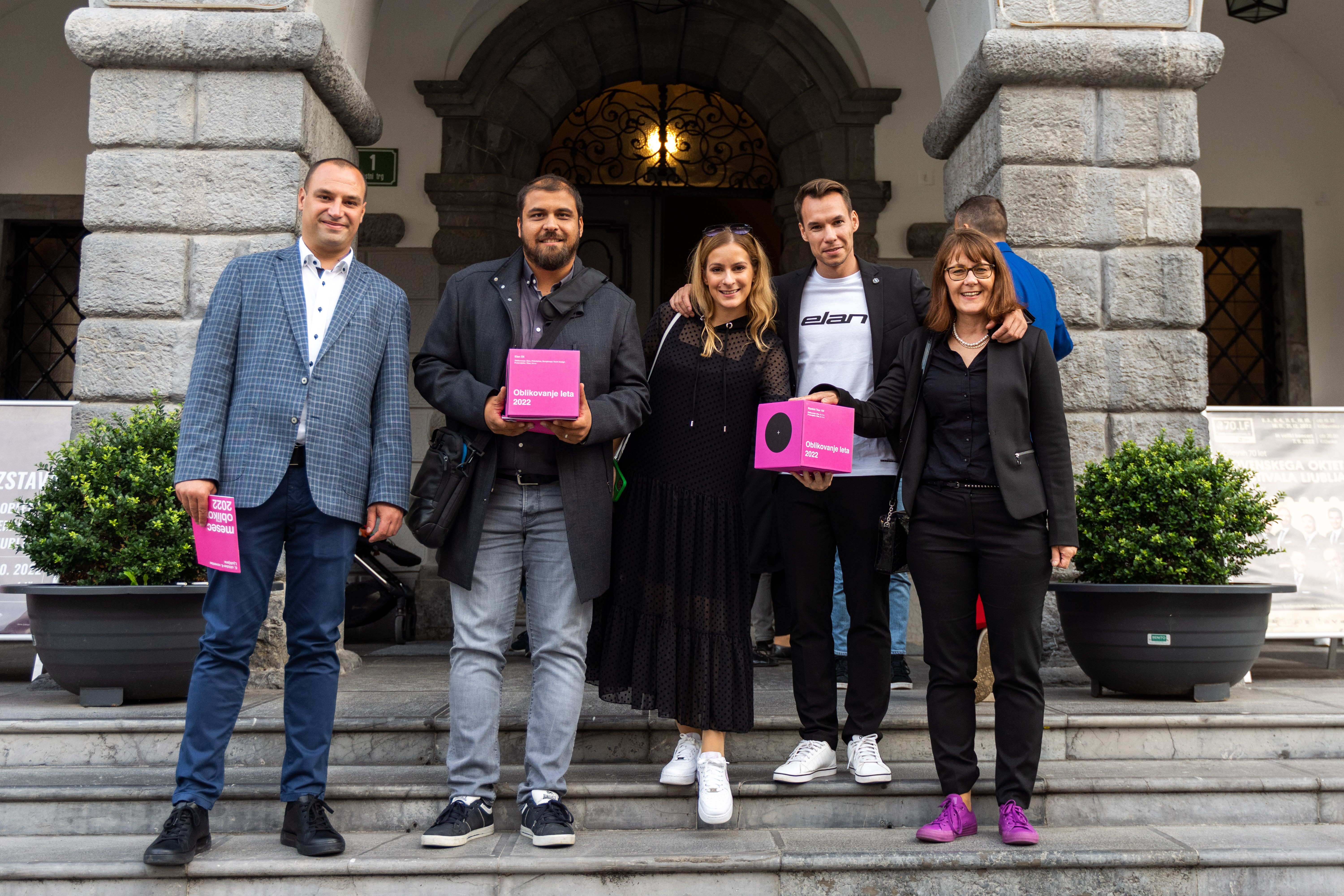 From left: Marko Škrbin, director Elan Yachts, David Rajapakse, head of marketing Elan Yachts, Klarisa Veselič, product manager Elan Skis, Luka Bassanese, head of design Elan Skis  and Hilda Bassanese strategic designer Elan skis. Photo: Jernej Leskovar
"Every new project is always developed from our user-centered innovation approach, providing skiers with Always good times mountain experience. For the new RipstickTour 104 skis we joined our forces with our ambassador and pioneer free rider Glen Plake. This collaboration has added new value to product design - Elans 77 years of innovation in constructing best skis has been very successfully coupled with professional experience from the off the slope's professional skier"" explains Luka Bassanese head of design at Elan Skis.

Photo: Alex Štokelj
"Ripstick Tour 104 with its superlight woodcore and carbon construction it's what we aim for while designing modern touring skis. It's a perfect combination of lightweight construction for efficient ascent and dynamic, playful attitude for the descend« adds Matej Božičnik, R&D project manager.
The Elan E6 sailing yacht is a new performance cruiser from Elan Yachts, created by a dream team of best-in-business experts in nautical design. The styling, looks, and live-aboard ergonomics of this ambitious project were designed by the legendary Italian studio Pininfarina, known best for their classic Ferrari car designs. The naval architecture of the yacht was drawn up by the world-renowned British naval architecture studio, Humphreys Yacht Design; who's expertise stands behind the yacht's performance-orientated hull geometry and sail plan. Elan also combined forces with Gurit, with whom they developed high-tech composite laminate plans and ensured the yachts' stiffness and low weight.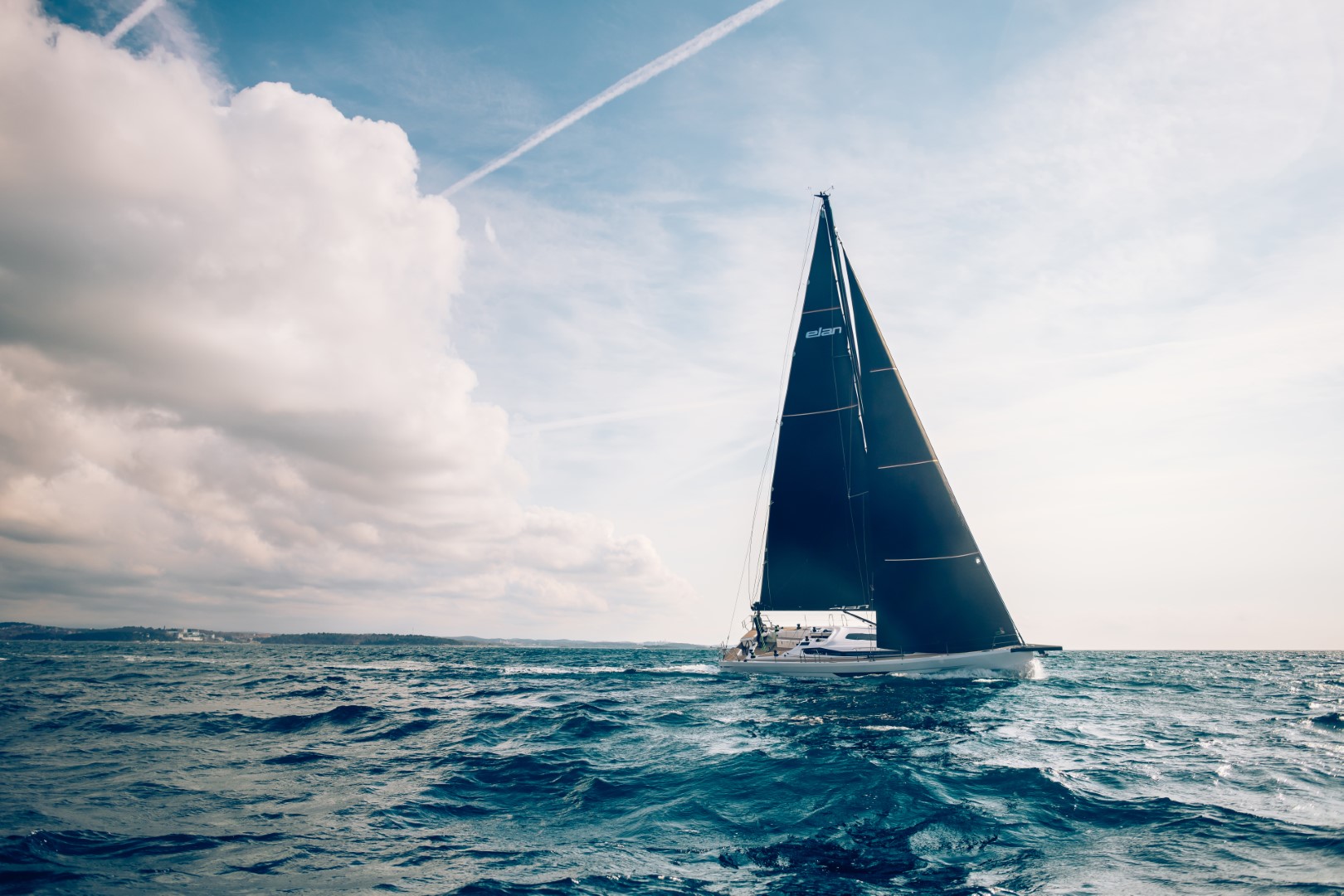 Photo: Studio Barbar
"The Elan E6 is a perfect union of aesthetic expressive visual form, a fine-tuned balance of functional design, and the challenges of naval technology. The yacht offers incredible comfort to everyone aboard, but at the same time thrills true sailors with excellent sailing characteristics, and, above all, speed", said Marko Škrbin, Elan Yachts Director

During the years Elan has been awarded Design of the Year in 2021 for GT6 sailing yacht, 2017 for Ibex 84 Tactix skis, 2013 SLX Fusion ski and in 2011 for Amphibio 14 skis.